Course is closed for the season!
This six-week course began on November 5, 2021, and we are no longer accepting new students for this holiday season. Be sure to subscribe to our newsletter (if you aren't already) to be informed when it re-opens. But, insider tip: you can also get access to this course and all of our other resources right now by becoming an All-Access Member!
---
Let your music set the mood
The holiday season is all about sharing, and music is a huge part of what brings us together. So what better time to create your own jazz piano versions of the songs you love! Even if you've never played or written a note of jazz before, I can guide you in completing your arrangement in just a few weeks. And if you do have experience with jazz piano, this course will give you a new way of looking at it and will almost certainly add new colors to your palette! You can work out your arrangements at the piano if you're comfortable with the instrument, or in MuseScore if you're more comfortable with the software.
I'll be using holiday music in my examples and encouraging you to do the same, but you are welcome to apply what you learn to any songs you like.
Learn how the pros do it
My name is Marc Sabatella, and I am a professional jazz pianist and educator. While many of you may know me from my work with the popular music notation software MuseScore, my original claim to fame was as the author of the world-famous Jazz Improvisation Primer - the very first jazz education website!
The techniques I teach in this course are not just novelties - this is the real deal. From playing the melody by ear and developing a personal interpretation of it to constructing accompaniment with jazz harmonization, rich voicings, fills, and more - this is the time-honored process used by the jazz piano greats. Many of the concepts come directly from masters like Bud Powell and Bill Evans, and when you apply them to holiday music, and you'll instantly recognize the sounds you are creating as being like what Vince Guaraldi played for all of those Charlie Brown specials!
Of course, I can't promise you a gig at the Village Vanguard before Christmas, but I think you'll be amazed at just how much you will learn in such a short time!
A message from your instructor
You're in good company
Unlike some other courses, this one is cohort-based. That means you will be in the company of other musicians learning the same techniques at the same time. You will be able to share your experiences, works-in-progress, and final results, interacting with your fellow students and with me via the Mastering MuseScore Community.
Six weeks to success
This course is designed to be completed in six weeks, and there is a full slate of activities scheduled to keep you on track and have your arrangement completed before Christmas. Hanukkah comes early in 2021, but we'll have you in good shape before the end.
A new set of lessons will be released each Monday. You can complete them according to your own schedule, but you'll get the most out of this course if you keep to the pace and complete each week's lessons before the next week's are released. And be sure to share your work in the Community to receive and give feedback.
Those of you who choose to participate by becoming All-Access Members (highly recommended!) will be able to consult relevant supplementary material from my other courses such as Basic Music Theory and Harmony and Chord Progressions, and you'll be able to meet with me and fellow students "face-to-face" during my weekly Office Hours (Tuesdays). In addition, I'll be giving feedback on selected submissions during my regular Music Master Class (Thursdays), which is open to everyone to attend.
Curriculum
Here is the complete list of topics we will cover, one section per week: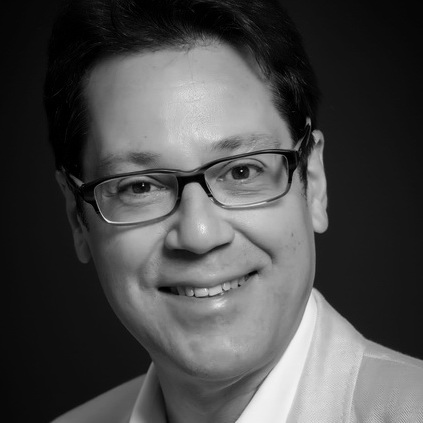 My name is Marc Sabatella, and I am the founder and director of Mastering MuseScore. I am one of the developers and chief ambassadors for MuseScore, the world's most popular music notation software. I have been teaching music online since the dawn of the World Wide Web, and I have been teaching in person for even longer. From the publication of my groundbreaking Jazz Improvisation Primer back in the 1990's, to my years on the faculty at major music schools, and culminating in this Mastering MuseScore School and Community, I have dedicated most of my life to helping as many musicians as I can.