Does this sound familiar?
Have you studied music theory but never really understood how to use what you learned to actually improve your music?
Are you currently trying to learn harmony by doing random web searches but getting overwhelmed by too much confusing and conflicting information? Would it be better to find someone to guide you step-by-step?
Do you hear music with interesting and beautiful chord progressions and wish you could write music like that?
Are you classically trained but wanting to incorporate more jazz and other contemporary sounds into your music? Or a jazz or rock musician wanting to create more sophisticated compositions and arrangements by using classical techniques?
Do you want to get better at playing by ear or at improvising but find hearing the chords to be elusive?
Harmony is a universal language
The solution to these problems is simple. Harmony is a language, and you need to learn to understand, write, and speak it like you would any other.
People often talk about classical, jazz, and rock as if they used entirely different languages, and they teach theory using entirely different approaches for different genres. I believe this is a mistake. In reality, the same principles of harmony apply to classical, jazz, and rock, even if different musicians sometimes apply the concepts differently. Furthermore, I believe most musicians can benefit by learning to incorporate sounds associated with different genres into their own music.
It is also the same story whether you play the piano, the guitar, or some other instrument, or sing. You might not be able to play chords on a saxophone, but you may still wish to compose, arrange, improvise, or play by ear, and you will need to draw on the same information as a pianist or guitar player in order to do so.
The key to all of this is learning the universal language of harmony and how to apply it to your own music.
You can learn that language
In this course, you will learn the harmonic concepts and techniques used by classical composers such as Bach and Beethoven, by jazz improvisors like Miles Davis and Brad Mehldau, by pop songwriters such as Paul McCartney and Tori Amos, by musicians that cross genres like John Williams and Andrew Lloyd Webber, and countless others. As different as their music might seem on the surface, they all rely on many of the same universal principles:
chord voicing and voice leading
use of chord, color, and

non-chord

tones
tonic, dominant, and subdominant function

cadences

circle of fifths resolution

secondary dominants

borrowed chords
diminished approach chords
augmented sixth chords and tritone substitutions
pedal point
These are the same topics that are taught in a college-level music theory course. But most of those focus almost exclusively on analyzing existing music, providing little guidance on how to make practical use of this information.
I take a different approach. I show examples from the literature, but then I focus even more on demonstrating exactly how you can make use of the techniques you learn. By the time you complete the course, I will teach you everything today's musician needs to know about harmony and chord progressions. I show you the concepts that are common to practically all forms of Western music, from classical to jazz to rock, and how to apply them to your own music.
Are you ready to learn this language and take your music to the next level?
I want to share my unique insights with you
Every teacher has their own approach and their own strengths, so let me tell you what I have to offer.
I started studying music theory as a child, in my piano lessons with a noted composition professor. I learned the basics of classical theory, but I also was interested in rock and pop, and I taught myself how to apply the theory I was learning to the songs I wanted to play. Later I got into jazz, and I came to appreciate how it combined harmonic sophistication with a great opportunity for personal expression. I continued to study both classical and jazz theory and composition at the university level, and I have enjoyed a successful career as a professional jazz pianist. These experiences have given me a broad perspective that allows me see the bigger picture others may miss.
My experience with the music has also driven me to share my knowledge with as many others as I can. I have been teaching music online since the birth of the Web in the 1990's. I have also developed expertise in making my materials accessible to blind musicians. My courses, tools, and other resources have benefited literally millions of musicians over the years. I know I can help you too!
Imagine the possibilities
Learning the language of harmony has many benefits, some obvious and some less so.
Increase the harmonic sophistication of your compositions
Create more effective arrangements with better chord voicings and voice leading
Improve your ability to play by ear and to improvise, as chord progressions that previously seemed foreign and complicated now become familiar and simple
Memorize music much more quickly, as the notes and chords form themselves into easily-recognizable patterns
Transpose music effortlessly, as you come to see this process as just reproducing these well-understood patterns in different keys
Let the music speak for itself
Here is just one example of what you can do with an understanding of harmony.
The folk song Shenandoah is normally played with just a handful of chords, maybe four or five at most. In my arrangement below, I use several times this number, incorporating sounds normally associated with jazz or classical music to create something truly my own and yet universal. And every single chord I use is explained in the demonstration I created to accompany this arrangement.
I am excited to show you how to create your own unique harmonizations using these same techniques. Meanwhile, I hope you enjoy my arrangement of Shenandoah!
This course is for you if...
You already know your major and minor scales and chords (if not, see my Basic Music Theory course first!)
You are interested in composing, arranging, playing by ear, improvising, or otherwise creating your own music
You feel limited by what you already know about harmony, or find that the materials you already have are too narrow
What and how you will learn
This course covers a similar curriculum as a college or AP music theory course. This does entail a certain classical organization to the material. But everything is also informed by my experience as a jazz pianist and composer.
And unlike most resources on this subject, this course focuses on putting the techniques into practice creating music, not just as abstract ideas to study. I give lectures on all the standard subjects like secondary dominants, borrowed chords, and tritone substitutions. But I follow up with in-depth demonstrations showing how I might harmonize a real song using the concepts I discuss. I also give you exercises to work on that are based on harnessing your creativity, not just filling in the blanks on some dry example.
Frankly, this is the course I wish I could have taken when I was in college!
Course features
This course is centered around dozens of concise video lessons, each covering a single topic in detail. Accompanying each video lesson is an innovative interactive handout that allows you to review the concepts and listen to the examples. Following each set of related lessons are in-depth demonstrations in which I show you exactly how to apply the concepts to real songs. I also include songs for you to use as exercises to practice the techniques for yourself.
Community
Mastering MuseScore is proud to offer its own Community site as a free resource for our students. There, you can engage and collaborate with other like-minded musicians and learn together. Comment on course materials, ask questions, post your own music, give feedback to others, and watch the free weekly MuseScore Café and Music Master Class live streams - the Community is an amazing value all by itself!
Course Curriculum
Check out the table of contents below, and be sure to click some of the preview buttons!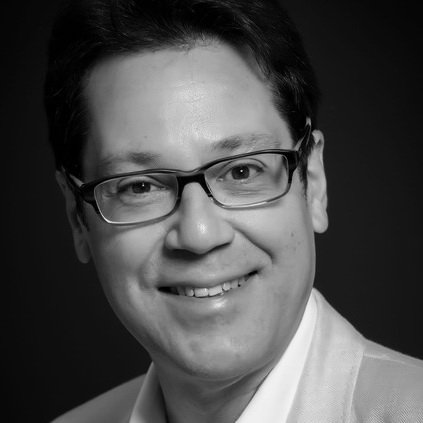 Marc Sabatella
My name is Marc Sabatella, and I am the founder and director of Mastering MuseScore. I am one of the developers and chief ambassadors for MuseScore, the world's most popular music notation software. I have been teaching music online since the dawn of the World Wide Web, and I have been teaching in person for even longer. From the publication of my groundbreaking Jazz Improvisation Primer back in the 1990's, to my years on the faculty at major music schools, and culminating in this Mastering MuseScore School and Community, I have dedicated most of my life to helping as many musicians as I can.
Other great courses
If you are excited to learn more about music but are not sure if this is the right course for you, check out some of my other offerings!
Listen to what other students say
"Marc, this course and your effective teaching is changing my life. Though I earned a Master of Music (back in 1977), there is much I have forgotten because I didn't pursue music as a career, but just dabbled in choral arranging. The course has immensely increased my harmonic vocabulary and opened windows to much more interesting and beautiful combinations. Thank you, thank you, thank you." - Dean H.
"I just wanted to say thank you for your outstanding online teaching... I have spent a lot of money for online music courses over the last 3 years but none of them can compare to the quality of your teaching. I am also a student with the Berklee College of Music and enrolled into their online songwriting degree program. My instrument is guitar but I am learning piano. You have brought so much clarity to my studies at Berklee and have made complicated topics easier for me to understand. You are brilliant yet humble. You have a gifted way a making complexed topics make sense... Please keep it coming!!!" - Neil L.
"I often wondered how much I had missed by not studying music in college by taking self-study online classes later in life. But honestly I feel this format that combines Musescore's playback, with the ability to see instructor's face and explanation in his real-time explanations, ability to pause and rewind, take notes, and rewatch- all makes up for the missed in-person instruction. That's not to mention the stellar no-arbitrariness approach to music theory, like why no parallel fifths etc. Finally, after poring through music theory books and taking online music theory courses, I finally understand the whys. Marc, you hit the nail with this course" - Aileen W.
"For the last couple of weeks your voice has been the first thing I'd hear every morning over breakfast :). I'd just like to say that the course was very insightful, inspiring and a lot of fun. I appreciated seeing the theory in action using practical examples of pieces we all know and love. Your teaching style is great, like an old reliable friend full of wisdom... I look forward to future courses from you." - Tim S.
"Marc, you are hands down the best music theory instructor I've every come across - you have a gift at making all these concepts clear and relatable. I can only imagine how much work putting together and supporting these courses is, but all I can tell you is: a) it's appreciated, and b) I would sign up for other new offerings" - Frank P.
"Digging into the Harmony course sequentially, and I am crazy about it (where have you been all my life?)" - Brian R.
"Wow! What a wonderful course! ... thank you so much, Marc, for your teaching skill, enthusiam for passing on your knowledge of the subjest, organisation of the content into manageable chunks, and giving me a solid foundation for my future musical jouneys. I feel very excited about all that I've learned and I'm keen to start using it in my listening to, playing, and composing music." - Ann W.
"My horizons keep expanding thanks to the lessons. Jazz charts no longer terrify me. :-) The lessons also validate what my own ear is telling me... My appreciation of classical music has sharpened. And it's all getting me through these difficult months of the virus. So thanks a million, Marc!" - Josephine E.
"The content is amazingly well explained that even a blind individual would understand! Grin. Not easy to do, so, congratulations for that, you're a very talented musician and pedagogue." - Rui V. (a blind musician)
"YAY; Ivy League Professorial Perfection. What an enjoyment and relief. I've digested enough manuals for several lifetimes... What great stuff, Marc. I feel like Alice in Wonderland." - Ken M.