Music is a language, and music theory is its vocabulary and its grammar. Whether the goal is to compose new music, to transcribe or arrange music by others, to prepare for music school, to become a better reader or improvisor, or just to work on your overall musicianship skills, learning the language of music is the key.
This course covers the fundamentals of music literacy - pitch, meter, rhythm, scales, intervals, chords, etc. These are the core concepts that provide the foundation for any deeper understanding of music. Completion of this course will prepare your students for more advanced courses and give them the knowledge and confidence they need for further musical growth.
While there are many resources for learning music theory, this online course is unique in a few significant ways:
Video lectures are designed for online delivery and are thorough and yet focused, direct, and clear

Each lecture is accompanied by an interactive handout that can be read and played back online or within MuseScore, or printed for reference
Lessons are also accompanied by worksheets in the same interactive format, with answers provided as well
Customized exercise from musictheory.net are included for additional practice
Discussion areas for collaborative learning are provided for each lesson
Graded online quizzes are provided for each section
All materials (site, videos, handouts, worksheets, quizzes) are designed to be as accessible as possible for blind and visually impaired musicians
Concepts are presented in historical context, with reference to Renaissance, classical, jazz, and rock traditions
Coverage of the material is deep, providing valuable insight even in seemingly simple topics
With this course, your students are getting over ten hours of video instruction, plus an interactive textbook and workbook (with answers), and the equivalent of a CD containing the musical examples, all integrated together and offered to you for one incredibly low price!
The interactive features of the handouts and worksheets are best appreciated if you and you students are using the free music notation software MuseScore, although that is not required since they can also be access via the web. But since this is, after all, the Mastering MuseScore School, and MuseScore is what we are famous for, we're throwing in access to our flagship Mastering MuseScore: Complete Online Course, for you and your students, at no extra cost!
If you are not a teacher and just want to enroll for yourself, please see the standard edition of this course instead.
In addition, educators like you get access to the Faculty Workroom, containing additional teaching materials to help you engage with your students! While the course is designed to let your students work through it on their own, the resources in the Faculty Workroom allow you to take as active a role as you like:
If you are trying to incorporate theory into a broader curriculum (e.g., general music, choir, or band), you can assign lessons for students to study on their own while you focus on what you do best. We have you covered, with video lectures, handouts, worksheets with answers, and quizzes that your students can complete independently.
If you are teaching a theory course using a similar syllabus, you can use the handouts, worksheets, and supplemental materials, and create your own lectures around them.
If you are teaching a more advanced theory course but have some students who are weak on the fundamentals, you can have those students complete the introductory lessons of this course to come up to speed, and use the later lessons with the class as
With more and more musicians and schools turning to online learning, courses like this are the key to music education. Marc Sabatella has been at the forefront of this field since the early days of the World Wide Web, and in his current role with MuseScore, he is one of the most recognized and respected music educators in the world.
Read what others have been saying about Marc's online resources:
"Wow! What a wonderful course! ... thank you so much, Marc, for your teaching skill, enthusiam for passing on your knowledge of the subjest, organisation of the content into manageable chunks, and giving me a solid foundation for my future musical jouneys. I feel very excited about all that I've learned and I'm keen to start using it in my listening to, playing, and composing music." - Ann W.
"Thank you! You are a great teacher with a very clear way of explaining music theory, something that I thought I could never understand." - Raimundo E.

"

This has been one of the best tutorials I have ever used. I especially appreciate that each individual lesson is quite complete, in case I have forgotten something from a previous lesson or skipped ahead... And, even though I have been reading music for more than 40 years, I actually learned some things about standards in notation. Kudos and thank you, Marc!" - Kristin D.

"YAY; Ivy League Professorial Perfection. What an enjoyment and relief. I've digested enough manuals for several lifetimes... What great stuff, Marc. I feel like Alice in Wonderland" - Ken M.

"It's so great to have this course - it is so logically laid out, that when I have a question, I can find that particular lesson quickly and get my answer!" - Sheridan G.

"I just finished the course today. It was really good, well structured, very clear, step by step, very understandable. Great, now the next steps are just practising... and enjoy" - Ramon P.

"Very clear explanations and the pacing of the course is just right. Really enjoying it!" - Graham W.

"Finding your online book 12 years ago gave me the resources i needed to get started making for myself the music that i had been wanting to hear. it is no exaggeration to say that my entire compositional and improvisational language owes a huge debt to you." - Joel A.
"Perhaps you can identify with a particular book coming at a particular stage of one's musical development hitting the sweet spot where it is neither boring nor too advanced. Yours hit the sweet spot." - Nigel D.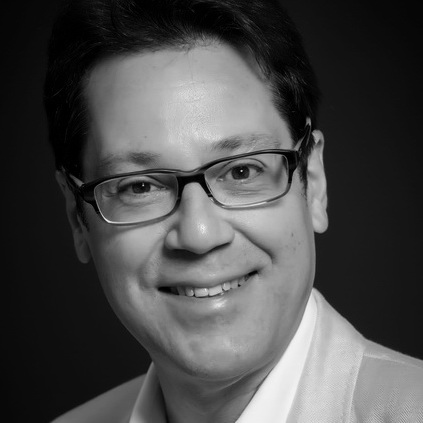 Marc Sabatella
My name is Marc Sabatella, and I am one of the developers and ambassadors for MuseScore, the world's most popular music notation software. I have been one of the leading pioneers of online music education since the dawn of the World Wide Web, and I have been teaching in person for even longer. From the publication of my groundbreaking "Jazz Improvisation Primer" back in the 1990's, to my years on the faculty at major music schools, and culminating in this Mastering MuseScore School, I have dedicated most of my life to helping as many musicians as I can.
Free Trial
Want to see more before deciding? We understand! Click the Try For Free button below to get access to all course materials for one week. Once you are convinced this course will work for you and your students, you can purchase a group enrollment at any time using the form within the Faculty Workroom.
Or, if you're ready to get started now, just see the Group Enrollment information below!
Group Enrollment
We want to make access to this course easy and affordable for educators to use in their teaching. The theory course alone normally sells for $35 per student, or $45 when bundled with the MuseScore course. But we're offering this bundle of both courses to you and your students for a fraction of that. The actual price depends on the size of your organiation, but it can be less than $2 per student!
Click the Group Enrollment button below for an order form, and see how little it will cost to enroll you and all of your students!